Town Counselor 4 yr.
VOTE FOR ANY TWO CANDIDATES
Anthony "Tony" Andrews
Hello.  My name is Tony Andrews and I am one of two Democratic candidates running for a four-year position on the Peru Town Council.  I am thirty-four years old and I have been a resident of Peru for twenty seven.  In 1982, I attended the former St. Augustine's School in Peru for four years.  Fast forward sixteen years later, I graduated from Franciscan University of Steubenville in Ohio with a B.S. Degree in Education.  For seven years, I worked in Delaware as a fourth grade teacher and as a customer service representative in a small homeschooling bookstore.  Presently, I am working at Community Bank N.A. in Plattsburgh as a teller.
In pursuing a position on Peru's Town Council, I believe my experience in the professional world, along with my dedicated work ethic, would make me an ideal fit for the position of Councilman.  I have an open mind to hear different ideas and I am coming to the table with new ideas of my own.  My goal, if elected, is to help clean up the past and to produce a new future.  A brighter future that Peru richly deserves.  Your support will be greatly appreciated.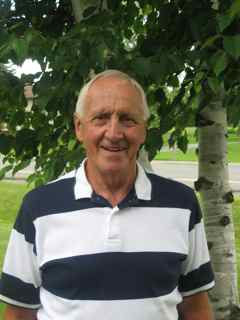 James T. Douglass
 
I am running for the position of councilman for four years in the town of Peru. My wife Jackie and I have one son Connor age 12 and I have  three grown children and two grown step children and we have eleven grandchildren. 
I served as a councilman in the town of Black Brook for 20 years. I also served as an assessor for 8 years. I have 30 years of experience in management with Grand Union and Hannaford.
I feel with my experience and knowledge in town government I can serve the town of Peru. I am retired and can dedicate my time and effort as a councilman.  I will work for unity and fair government for all the residents in the town of Peru.
I would greatly appreciate your support and VOTE ON ELECTION DAY. I would ask you to call me on any concerns or issues you have in our town government. I am a people person and very approachable.
Fred Hoffman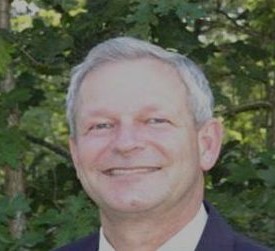 The stars have aligned for Peru to seize the moment, rise above adversity and regain standing as the North Country model community of the future.  Four citizens of vision are needed to fill the seats up for election.  We face unprecedented challenges today and need leadership to guide us through tomorrow.  The STAR Property Tax Rebate is gone, we are in uncertain economic times and the town board topic of the day is increased spending.  I recognized the challenge and requested citizens representing the fabric of our community to rise to meet the challenge.  They all replied:  Fred, why don't you do it, you have the time and experience to serve us well.  
My youth emphasized integrity, ethics, community and embedded them into my identity.  Dad always said:  "If you fail to feed and nurture the community that nurtures your family, then all will soon be lost."  My family has experienced tragedy I pray you will never experience in your lifetime.  Tragedy has one upside; it forces you to re-evaluate your priorities in life.  I relieve my pain by focusing on serving my community.  I don't wish to be remembered for fame and fortune, I wish to be remembered for the contribution I was able to make to health and welfare of my community and return to the day when we can all consider ourselves an extended family.  Ask me for a home visit, I'll listen.  Please make an informed decision November 3rd.  Visit WWW.PARTNERSFORPERU.ORG  for current election news. 
Garrett Mastic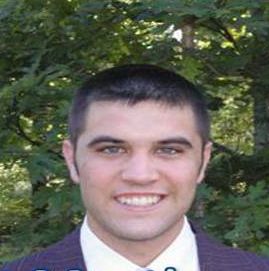 I walk the streets daily and speak with hundreds of Peru citizens who feel their homes are at risk from runaway taxes.  These citizens are my extended family and I refuse to fail them.  They're hard working people scratching away at two and three jobs to earn what they have today.  Over our grandparents lifetime their taxes have more than quadrupled. 
The Mastic name is respected and woven into the fabric of Peru culture.  Our identity represents commitment to hard work, fair play, and dedication to our neighbors.  My belief is NY State Town Law, Referenda, and Advisory Section applied as intended will lead us to ethical and fair government.  A Town Board Member's vote must represent the majority view and be placed above any personal agenda or selfish desire.  This elevated state of responsibility requires a great deal of thought and consideration before voting decisions are made affecting the lives of Peru citizens.  
You know the Mastic name, we don't play political games, parlay votes for special interests, or support pet projects favoring the exclusive few.  I'm your non-partisan public servant working hard for all citizens in a fair and professional manner.  I'll never forget that you're my boss and the best interest of the community is Priority #1. 
We must overcome today's fiscal challenges together, bring business to the community and protect Peru's heritage for our children.  Ask me for a home visit, I'll listen.  Please make an informed decision November 3rd.  Visit WWW.PARTNERSFORPERU.ORG for current election news. 
Hello! My name is Don McBrayer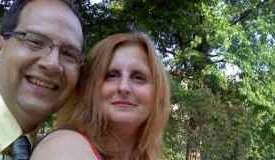 I am running for one of the Four-Year Town Council positions.
I have been a resident of Peru for 25 years. My wife, Kara (formerly Kara Froehlich), grew up here, and we are proud that our children, Adam & Natasia, still call Peru "home". There is no better place on earth to raise a family than Peru.
Now that my kids have grown, I have extra time on my hands. It has always been my intention to get involved with activities that serve a purpose and contribute in some way to the betterment of society. I truly believe that everyone has an obligation to contribute to his or her community. To do that each of us has to determine what we have to offer, determine how best to apply it, and concentrate it where it is needed most. I have technical skills, business skills, personnel skills, a strong sense of civility, temperance in the face of conflict, integrity, and stamina. Where this is needed most right now, right here, is in our town government.
On top of attending every Town, Planning and Zoning Board meetings I am:
Owner/Operator "D&K Carpet"

Owner/Operator "Don Yo! DJ Related Services"

3rd Degree Member of the KofC

North Country Chamber of Commerce

Champlain Valley Classic Cruisers

Peru Zoning Board

Peru Republican Committee

Peru Applefest Committee

Administrator for www.PeruTown.com <http://www.PeruTown.com>  
Administrator for www.PeruParish.org <http://www.PeruParish.org>

To learn more see my site at www.PeruCouncil.com <http://www.PeruCouncil.com> 
Greetings from Susan Polhemus
I am running for a Council position in the Town of Peru. I have lived in Peru for 10 years before that I was in Grand Isle, VT for 11 years. I was born and raised in Plattsburgh. My family lived on Boynton Ave from the day I was born to the day I left for college. I have been married to my husband, Kirk, for 20 years and have two children. Mary is 19 and a sophomore at Plattsburgh State. Ben is 17 and a senior at Peru Central. I am the Accounting Manager for Lake Champlain Transportation Co.
I come from a hard working middle class family. I am the hard working middle class. I work hard to provide for my family. I raised my children to be honest and polite. These strong morals and hard work are needed in making the Town of Peru thrive. I have 28 years of accounting experience, 10 years of budget experience and 6 years of management experience. I will not make a decision until it has been thoroughly researched and all facts presented.  I know I can not make everyone happy but I will do my best to find the answer that everyone can accept. I have decided instead of complaining on how things are handled at the Town Hall I had to join them and help manage the Town's affairs. Hope you agree with me with your support on Nov. 3rd.
Posted: October 5th, 2009 under General News.

Comments