Turkey Trot sets a record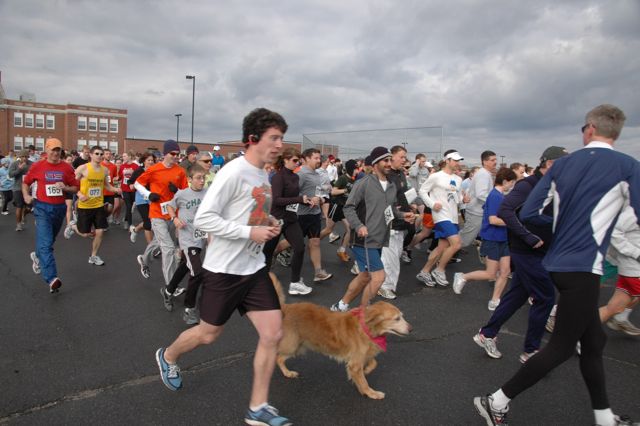 By John T. Ryan
The Peru Lions Club 32nd John P. Adams Memorial Turkey Trot attracted a record 577 participants, so many entrants that the Lions ran out of entry forms. (See series of photos) Most people felt the beautiful weather with temperatures in the high 40′s had a lot to do with the great turnout. Most of the entrants had local addresses, but others came from the far west or southern United States and were visiting home for Thanksgiving. As long-time Lions Club member Larry Ewald Sr. says, "The Turkey Trot is a family event and a lot of families come.  That's why we added the one mile run. It's designed for families."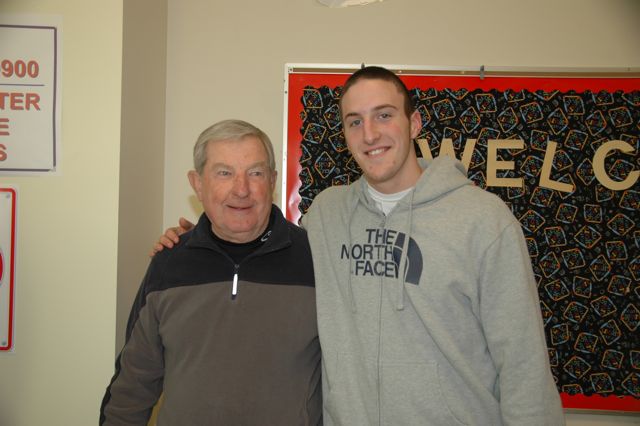 Len Skilian of Plattsburgh has a special reason to participate in the Turkey Trot. He served in the U.S. Air Force in France and Vietnam with the Turkey Trot's honoree John Adams. Skilian said, "I was here for the first Turkey Trot and try to be here as often as I can. This year I brought my grandson Rob Duquette." Peru Lion John Adams was a respected leader at Clinton Community College at the time of his death. Skilian obviously held Adams in very high regard.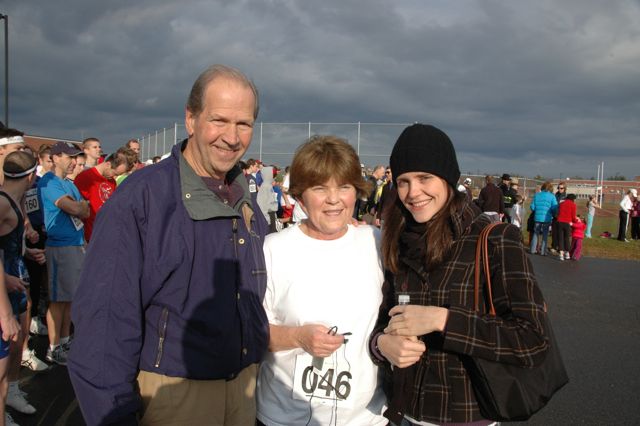 Sheila Neyenhouse Dumont resides in Beekmantown, but she  has come back to her hometown for the past seven consecutive years to walk in the one mile Turkey Trot event.  Sheila's husband Wayne and daughter Sarah were on hand to cheer her on. Sarah was home for the holiday. 
Steve and Lois Roberts and their daughter Jamie were participants in the 5k run. Steve and Lois considered themselves to be the representatives of the Peru Lions Club.  Steve and Lois joined the Lions Club after having such a good time at last year's Turkey Trot. Lois described the Peru Lions very simply, "They're a hilarious group of guys who do a lot of good. They get a lot done."
The major winners of today's event were:
One mile: Boys – Ben Post, Girls – Alexandra Brown, Walker – Sheila Dumont
5K:  Matt Medeiros and Sarah Facteau
10K:  Jeremy Drowne and Michelle Kirby Post
Here is a link for race results with timing for all participants.
Posted: November 26th, 2009 under Community Events, General News, Peru/Regional History.

Comments
Write a comment