A Welcome Addition to Peru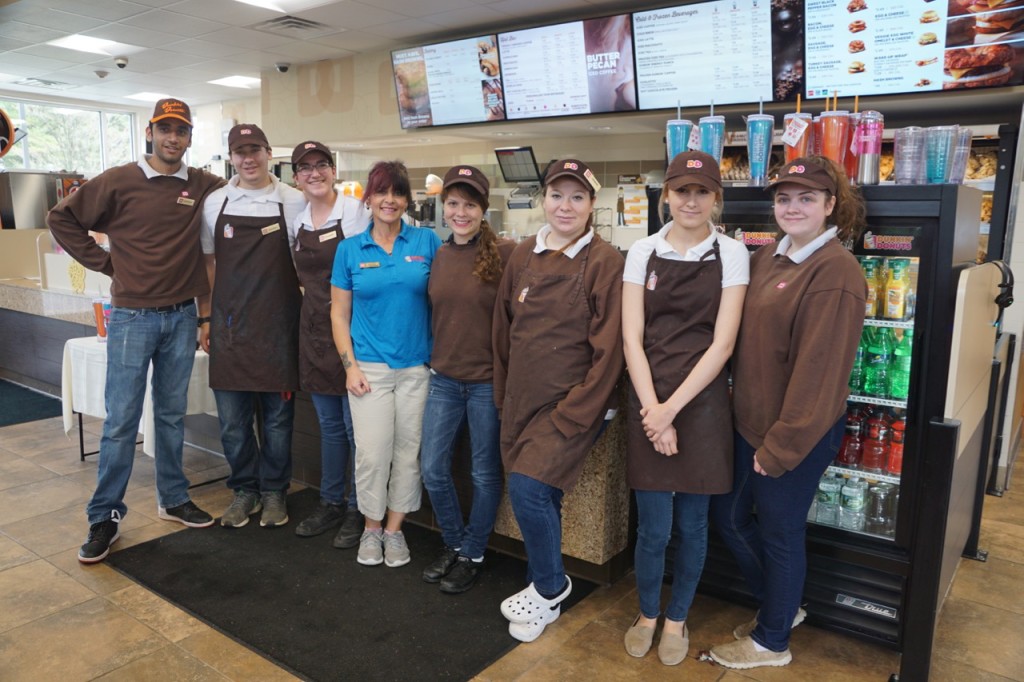 Eight members of Dunkin Donuts' 20-person staff. L-R Syed I, Richie, Liz, Manager Deannie LaCroix King, Michelle, Patricia, Checole and Amanda.
Continuing our posts of local business and institution staff members who make Peru a wonderful place to live, today the Peru Gazette highlights several Dunkin Donuts staff members.
On November 1, 2016 Dunkin Donuts relocated from Maplefields to its own new building at 729 Bear Swamp Rd. Customers from near and far appreciate the modern building, its tasty offerings and friendly staff. Dunkin Donuts is open 24 hours daily. Phone 643-5525.
Posted: June 14th, 2017 under Business News, Faces of Peru, General News, Northern NY News, Peru News, Peru resident news/accomplishments.