A North Country Landmark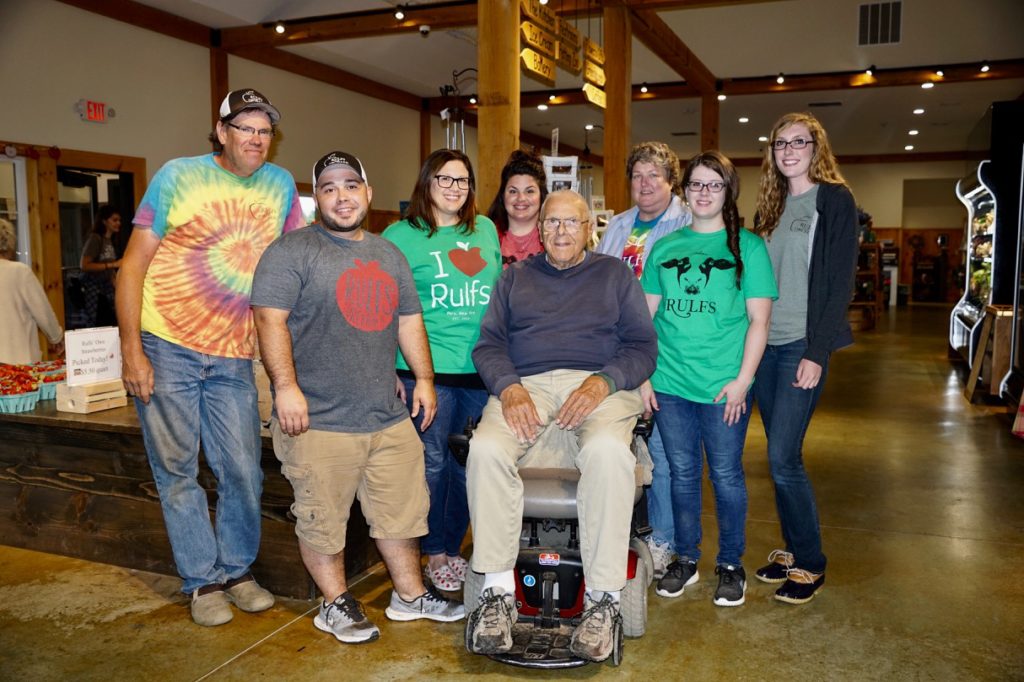 L-R Field Manager Richard Howard, Bakery Manager Riley Wilkins, Business Manager Shannon Rulfs, Office Manager Amanda Rulfs Whisher, Founder Bob Rulfs, Retail Manager Linda Hatch, Cashier Abbie Barber, Greenhouse/Produce Manager Jordan Bever
Peru – Rulfs Orchard is #11 in our Peru Gazette series featuring the people who make Peru a great place to live. Opened by Bob Rulfs in 1952, it has become has become a North Country landmark. The farm stand moved to its beautiful new building in September 2016.
Located at 531 Bear Swamp Road, Rulfs is open 6 a.m. – 7 p.m. through Oct., then 6 a.m. to 6 p.m. during the winter months. Call 643-8636.
Posted: August 7th, 2017 under Adirondack Region News, Agricultural News, Business News, Faces of Peru, General News, Northern NY News, Peru News, Peru resident news/accomplishments, Peru/Regional History.