Peru Lions Replacing Welcome Signs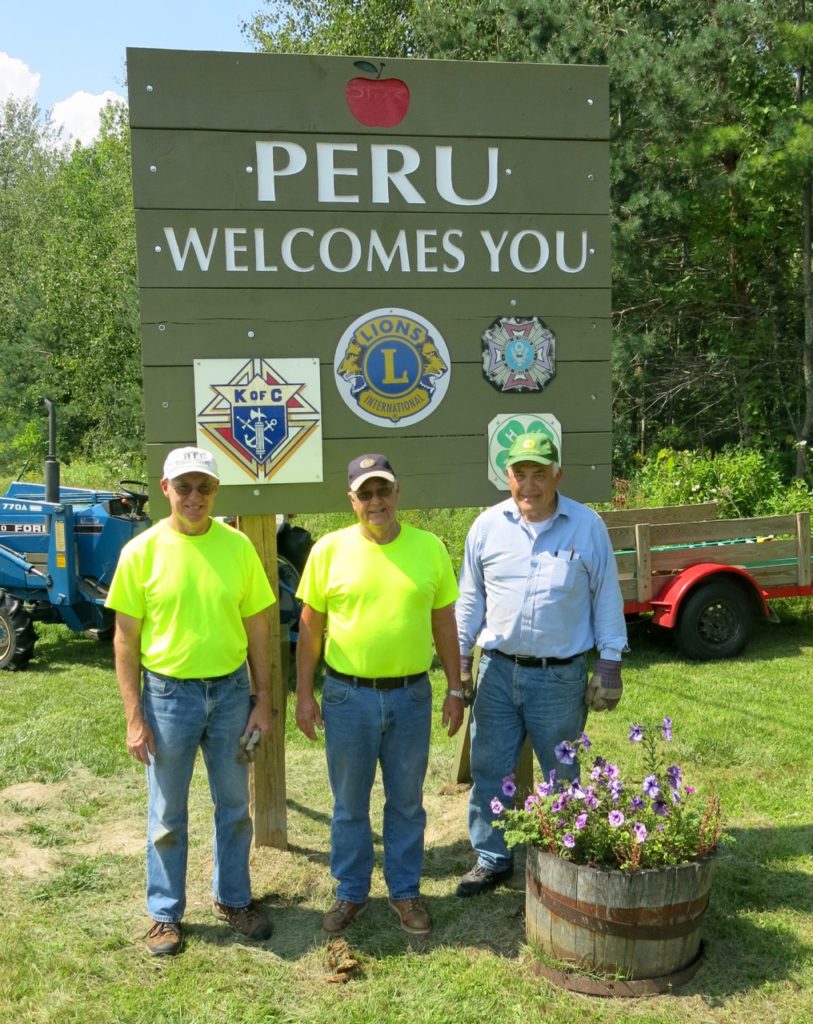 By John T. Ryan
Peru Lions Club members (L-R) Dave Dalton, Ralph Hensel and Lincoln Sunderland installed a new "Peru Welcomes You" sign on the Bear Swamp Rd. today. A few days ago they installed one at the Route 22B entrance to the hamlet. Two Route 22 signs will follow.
Ralph Hensel constructed the signs and the Lions Club paid for the hardware and stain. The Town of Peru paid for the wood. The Lions Club installed and maintained the original signs for many years. Finally, it was time to replace them.
Posted: August 12th, 2017 under General News, Peru News, Peru resident news/accomplishments, Peru/Regional History.