A Welcoming Faith Community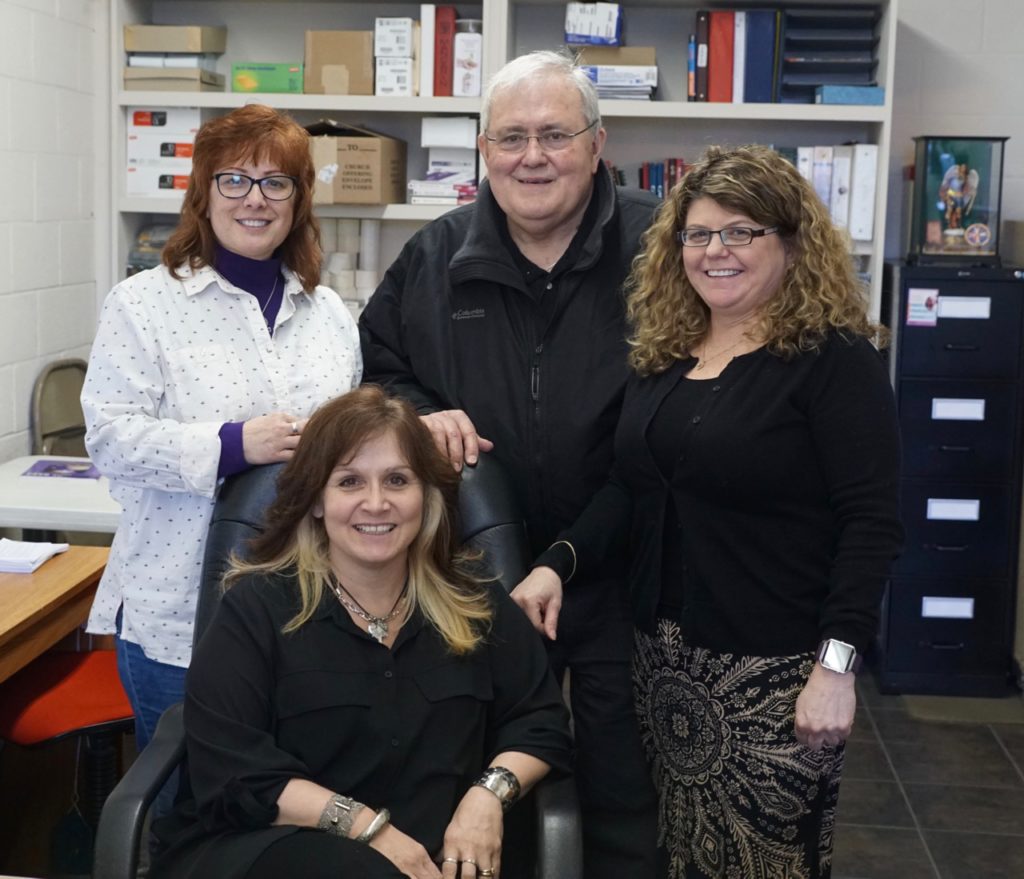 L-R Religious Education Director Janice Morse, Parish Secretary Rebecca Watkins, Pastor Rev. Alan Shnob, Bookkeeper Jackie Black.
The St. Augustine's & St. Patrick's Parish staff is #15 in the Peru Gazette photo series featuring people who make Peru a wonderful place to live. Guided by Rev. Alan Shnob they do their best to assist parishioners and to welcome new members to the 700 family parish community. St. Augustine's Church was incorporated in 1883 and a church was blessed in 1891. The first Mass at today's church was celebrated in 1981.
Posted: September 10th, 2017 under Faces of Peru, General News, Peru News, Peru resident news/accomplishments, Peru/Regional History, Religious News.