Pulled Pork Dinner Fundraiser set for Saturday, October 14th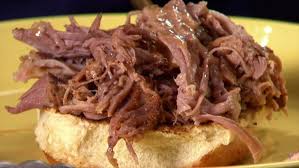 The Catholic Community of St. Augustine's and St. Patrick's Parish, The Peru Community Church, Catholic Daughters of the Americas, Court St. Monica 2598 and Knights of Columbus Council 7273 in Peru, NY will hold a Pulled Pork Dinner on Saturday, October 14h from 4-6:30 p.m. at St. Augustine's Parish Center.
Guests will get a plate full of pulled pork, corn on the cob, baked beans, salad and rolls. Beverages and dessert come with the meal. Adults $10 each, Children 12 & over are $5 each, , Children under 12 are free.
Proceeds from the dinner will go to The North Country Mission of Hope, The Jamaica Project, and The Red Bird Mission. 
Please consider joining us on Saturday, October 14th. For more information please contact  Duane/Krissie Bast at 643-2162 or Linda/Bob Manchester 518-643-8977. We hope to see you!
Posted: October 3rd, 2017 under General News.