Congratulations to the Latest Hall of Fame Members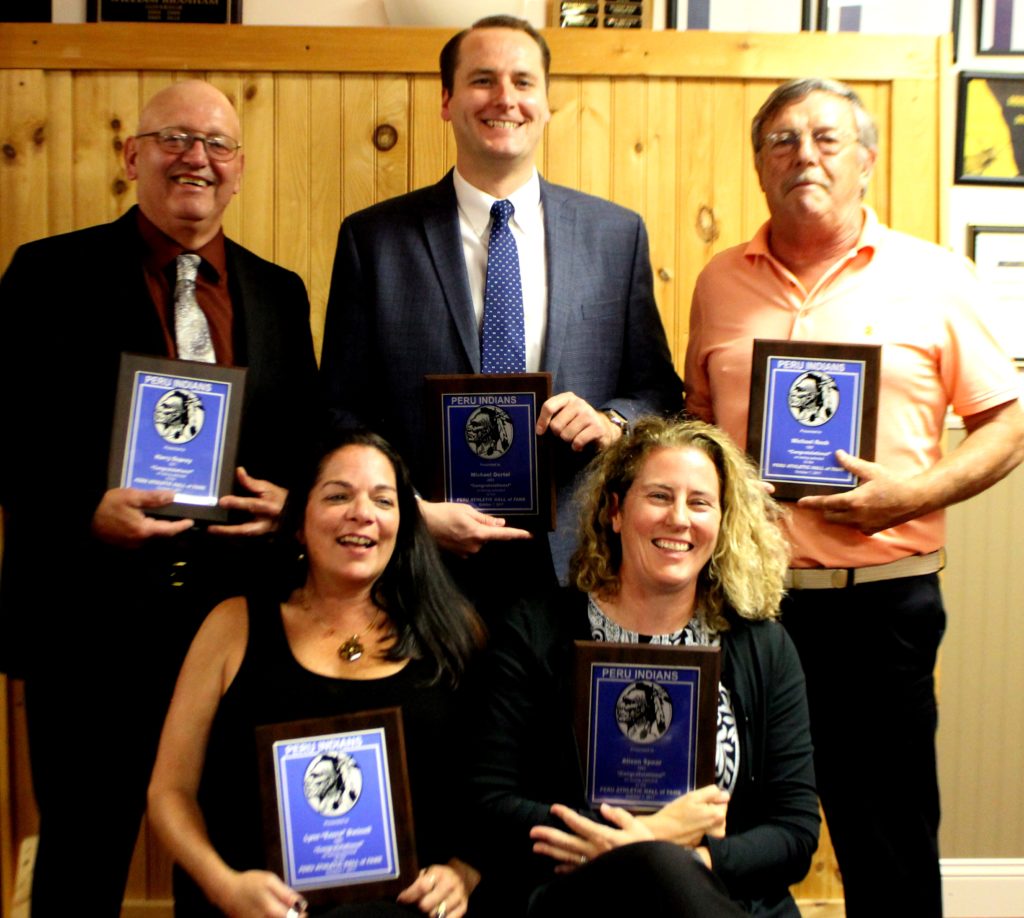 Honorees at last night's PCS Athletic Hall of Fame Banquet. Ft. Row L-R Lynn Ezero Dwinell, Alison Spear, Back Row L-R Harry Duprey, Mike Oertel, Mike Rock. Thanks to Gary Edwards for the photo.
Click here to read a previous story on their accomplishments. 
Posted: October 8th, 2017 under Adirondack Region News, Community Events, Northern NY News, Peru News, Peru resident news/accomplishments, Peru School News, Peru/Regional History.