A Regional Favorite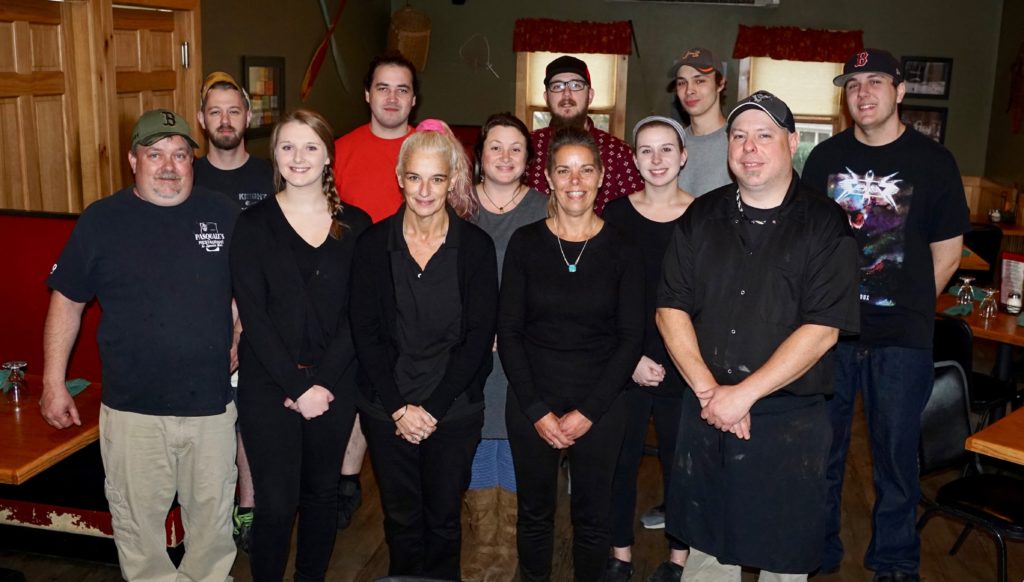 L-R Jerry Johnson chef/owner, Joe Hack, Robyn Lewis, Josh Martin front of the house manager, Sonia Passino, Lauren Prue office manager, Penny Defayette, Kyle O'kusky, Julia Lemieux, Shoben Runyan, David Hamilton chef/owner, Cameron Diman. 
The staff at Pasquales Restaurant, 2931 Main Street in Peru is #21 in the Peru Gazette's photo series of people who make Peru a wonderful place to live.  Owners Jerry Johnson and David Hamilton are the head chefs, so it's relatively easy for them to maintain food quality and consistency. Pasquales' tasty American-Italian food and generous portions have made it a North Country favorite. Its staff members are very busy, friendly, hardworking people. Pasquales is open seven days a week.  Phone 518-643-0799.
Posted: November 5th, 2017 under Adirondack Region News, Business News, Faces of Peru, General News, Northern NY News, Peru News, Peru resident news/accomplishments.