Town Taxes to Increase Only Slightly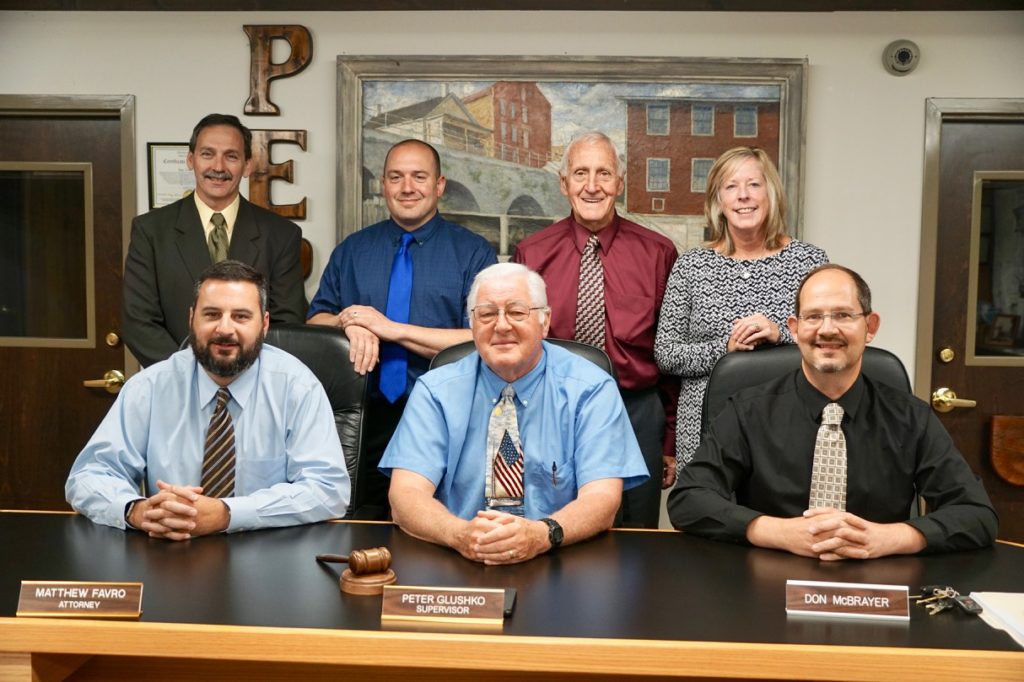 Front Row – Town Atty. Matt Favro, Supervisor Peter Glushko, Dep. Supervisor Donald McBrayer. Back Row – Jim Langley, Brandy McDonald, Jim Douglass, Kathy Flynn
By John T. Ryan
Peru -Youth Director John Flynn, Town Clerk Kathleen Flynn, Secretary to the Board Pam Barber, this reporter and the town board were the only people who attended the November 9th public hearing on the town's 2018 preliminary budget. Peru's 2018 town tax rates will remain relatively stable. General fund rates will increase from $2.18 to $2.27 per thousand dollars of taxable value while the highway fund tax rate will decrease from $2.58/M to $2.53/M.  Health insurance cost will increase over 11%. Employees will receive a 2% cost of living pay raise and equipment will be replaced as needed.  A resolution the 2018 budget is on the November 13th board agenda.
The town's taxable property value increased from $419,719,632 to $422,148,732 .  General Fund revenues and expenses increase from $1,399,541 to $1,491,038 (6.5%). Highway Fund revenues and expenses decrease from $1,641,745 to $1,627,153 (.08%).
Click on the second appearing image for a larger view. 
Click here to view 2018 and previous tax rates
Posted: November 10th, 2017 under General News, Northern NY News, Peru News, Regional NY-VT. News, Town Board News.