Peru Senior Wins Handler Award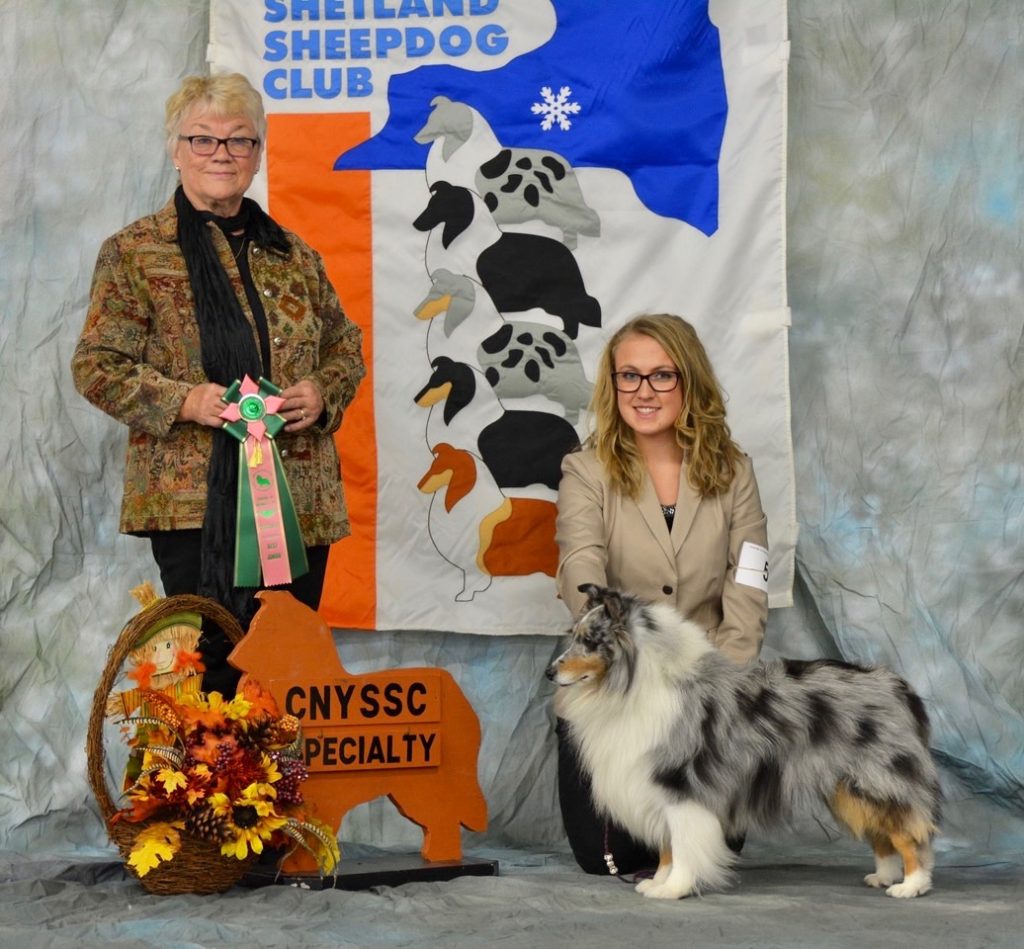 L-R Judith C. Kelsey, AKC Judge, Maggie Pyne with her dog Am/Can Champion Cimmaron Northern Lights aka "Mario"
Maggie Pyne, a senior at Peru High School, won "Best Junior Handler" at the annual Central New York Shetland Sheep Dog Club Show held this past weekend in Syracuse, NY.
As a seasoned Jr. Dog Handler, Maggie has won numerous titles in the US and Canada including the 2015 NYS Fair 4-H Grand Championship. Her years of experience in the dog show arena helped her edge out her competition this year which included other juniors that will be competing at the upcoming Westminster Dog Show.
Posted: November 13th, 2017 under Adirondack Region News, Faces of Peru, General News, Northern NY News, Peru News, Peru resident news/accomplishments, Peru School News, Regional NY-VT. News, Youth News.