A Blessing For the People of Nicaragua and the North Country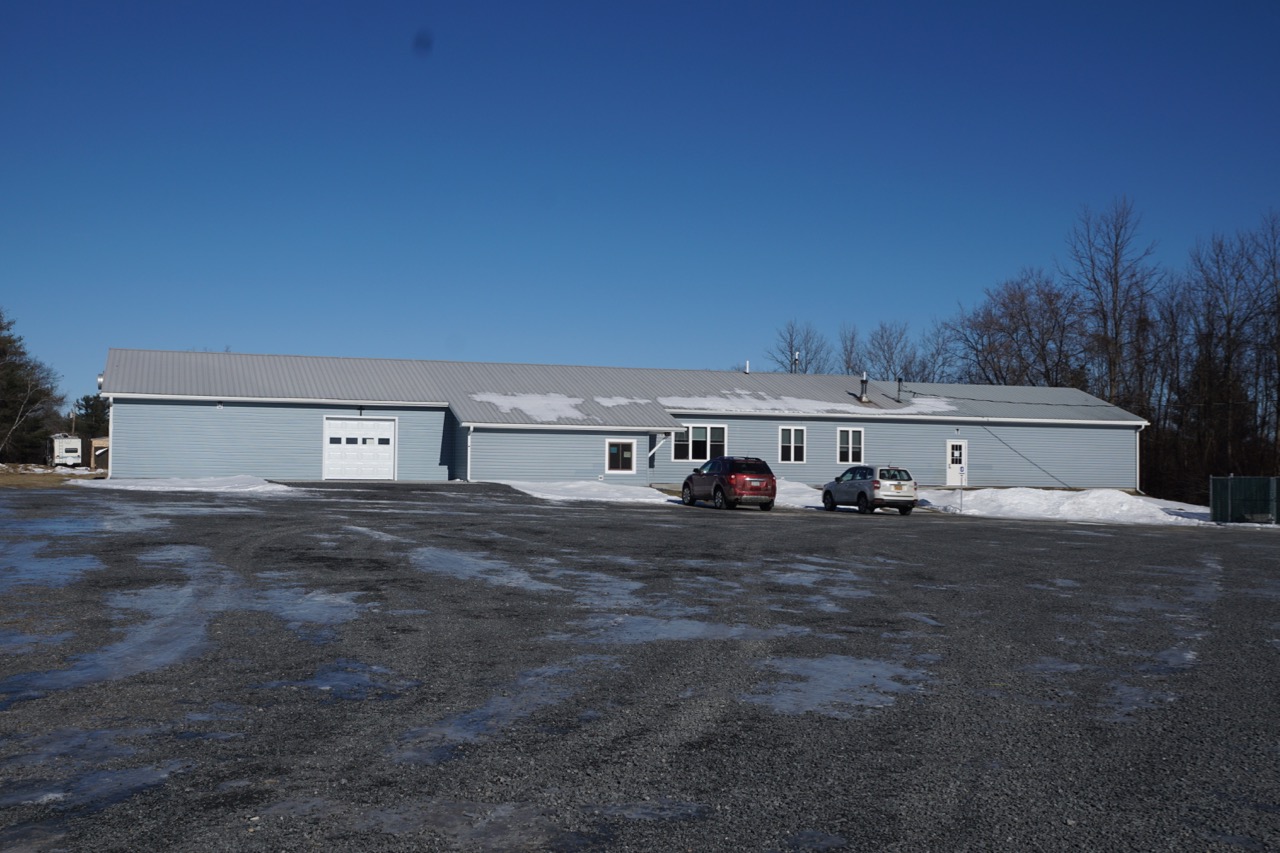 By John T. Ryan
Peru – 2018 is an historic year for the North Country Mission of Hope. On January 2 the Mission opened its warehouse and offices at the former Peru Knights of Columbus Hall at 3452 Route 22 and in June it will celebrate its 20th Anniversary. Over the course of those twenty years, the Mission of Hope had to relocate its warehouse six times. Its offices were located at Seton Catholic Central.
Mission of Hope Executive Director Sister Debbie Blow is thrilled about the new building. She said, "This is our home. It gives us our own identity. It is the Mission of Hope. As I often said, we're 19 or 20. We're old enough to get our own apartment." Reflecting on the building's history as a Knights of Columbus Hall and later a fitness center, Sister Debbie said, "This building has always been a sign of life. Now we're here to stay."
The new location has generous parking, excellent handicapped access, a spacious office, new windows and doors, internet access, handicapped accessible bathrooms, a small kitchenette, a new furnace, a large meeting/training room and most importantly sorting and storage rooms. Volunteers and donations of money and materials by generous individuals and businesses made the building purchase and upgrades possible.
The North Country Mission of Hope was formed in 1998 as a response to the havoc caused in Nicaragua by Hurricane Mitch. The children of a Nicaraguan immigrant family attended Seton Catholic at the time. When they told faculty and staff how their hometown had been devastated, the school and community responded with volunteers and aid. As they say, the rest his history.
Today, the mission sponsors five hospitals, twenty-three schools, 110 HIV orphans and feeds over 7,000 children. Many North Country people sponsor Nicaraguan school children assisting with tuition, food and books. A few days ago a 40-foot container filled with almost 600 packages of educational and medical equipment departed from the Peru warehouse and in about two weeks forty-six adults and high school youths are scheduled to make the 71st mission to Nicaragua. Altogether, 1,900 adults and youths have participated in mission trips. Students from every local high school have participated.
Asked how the Mission has grown to this extent Sister Debbie said, "It's largely been by word of mouth. We'e received wonderful support from all over the North Country. Missioners have relatives and friends from all parts of the country who participate. Seton Catholic and its international students have been very important. Peru High School Principal Chris Mazella has been great at promoting the program and has made two mission trips himself. Many local people who spend time in Florida spread the word and connect with sponsors, donors and missioners. I'll be making a speaking trip through Florida. My Order, the Dominican Sisters of Hope, has also been very helpful."
While the Mission of Hope focuses on Nicaragua, Sister Debbie wants people to know that local people in need are not forgotten. She explained, "it's a well-kept secret, but we loan out medical equipment especially to veterans, the extremely poor and people in crisis. We also assist people in domestic violence situations and fire victims."
There are many ways Peru residents and others can assist the North Country Mission of Hope. Every Wednesday and the 1st Saturday of each month volunteers work from 9 to noon to organize and pack items for shipment. Fifteen to twenty volunteers typically participate. Sister Debbie refers to volunteering as a mutual blessing. The Mission of Hope benefits from the volunteers' time and talents and the volunteers benefit when they meet new people and form new friendships. She pointed out that the work ranges from folding and counting to heavy lifting and moving equipment.
Sister Debbie and Administration Assistant Suzanne Charette are usually present at the Mission of Hope offices from 8 to 2 daily. The office phone is 518-643-5572. Sister Debbie can be reached at 518-570-5443. Everyone is invited to stop by to learn more about the Mission of Hope and to see the new building.
Nicaragua Facts Taken From A Mission of Hope Brochure:
Population jumped from 5.8 million to 5.9 million over the past two years
Rural Poverty rate = 67%
33% of adults cannot read or write
52% of girls never finish high school
50% of babies are born to teenage mothers
Mortality 0-5 years = 27%
H.S. Education = 36%
33% of population is under 15
Underemployment rate = 47%
Chronic rural child malnutrition = 46%
76% of people live on less that $2/day
Nicaragua is one of the poorest countries in the Western Hemisphere
Posted: January 30th, 2018 under Adirondack Region News, Faces of Peru, General News, Northern NY News, Peru News, Peru resident news/accomplishments, Peru School News, Peru/Regional History, Regional NY-VT. News.

Comments
Write a comment