Peru Drama Club Presents Rock of Ages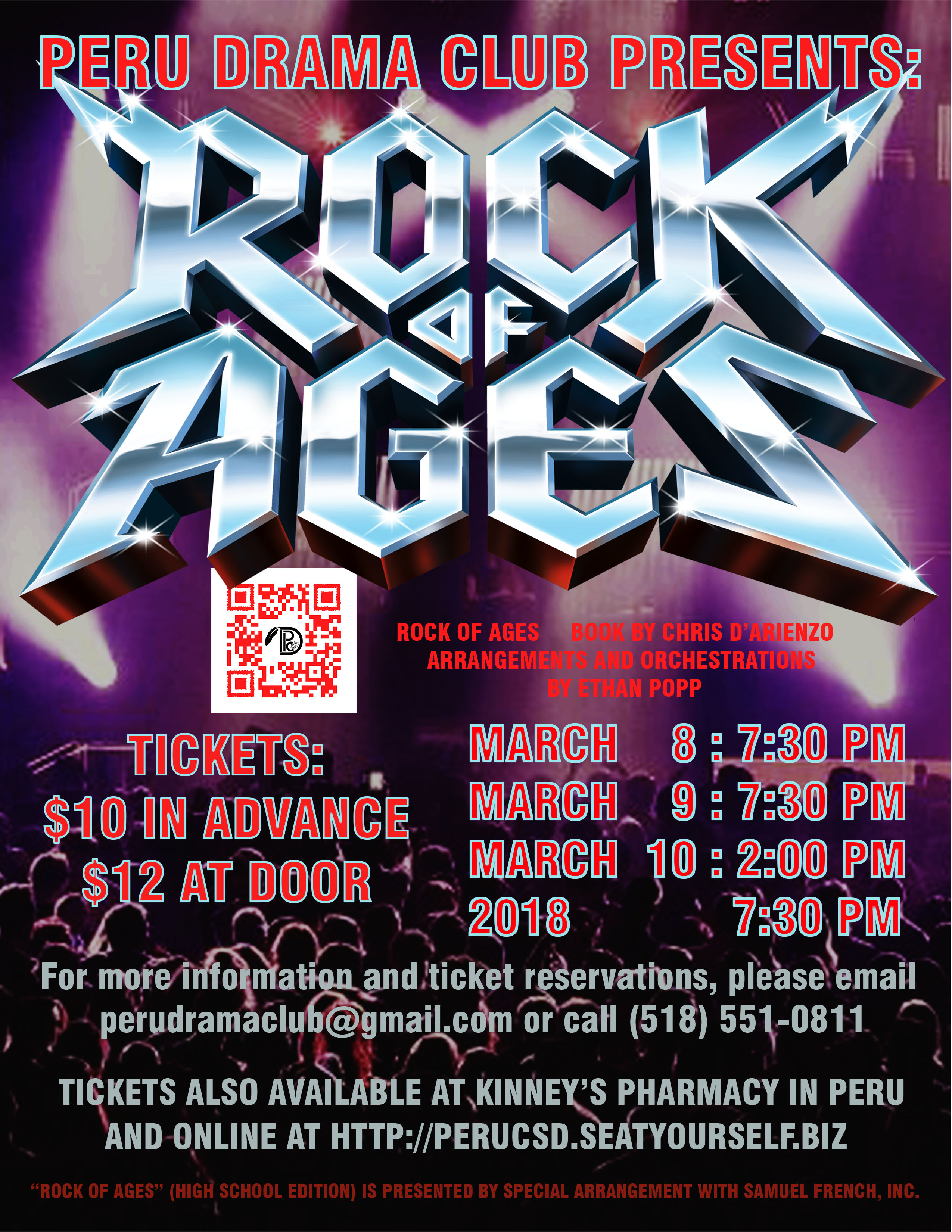 Drew works at the famous Bourbon Room and just wants to rock.  But when they want to tear down the entire block, will he be able to save Rock and Roll forever, and win the heart of small-town Sherrie?  Come see this hilarious show and relive the greatest music of the 80s!  Presented in the Peru Jr/Sr High Auditorium on March 8th, 9th, and 10th at 7:30 PM, with an additional show at 2:00 PM on March 10th. The show runs 2½ hours with a 20-minute intermission. Admission is $10 in advance and $12 at the door.  For more information and ticket reservations, please email perudramaclub@gmail.com or call (518) 551-0811. Tickets are also available at Kinney's Pharmacy in Peru and online at perucsd.seatyourself.biz.
Posted: February 12th, 2018 under Adirondack Region News, Arts and Entertainment, Education News, General News, Northern NY News, Peru News, Peru School News, Things to do in & near Peru.

Write a comment