"This is a noble work" – Words describing our region's newest museum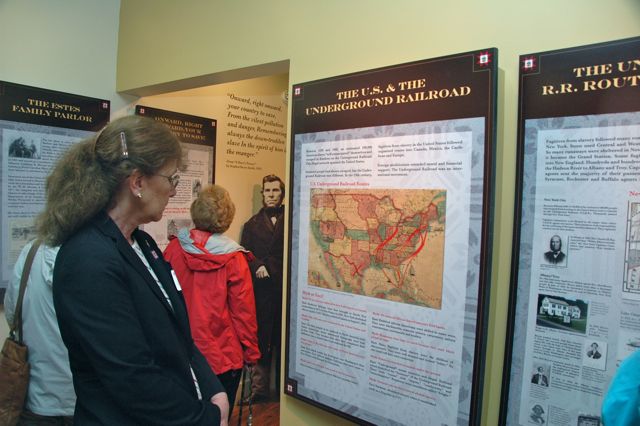 By John T. Ryan
A ten-year dream came to fruition on Saturday, May 14, 2011 at the ribbon-cutting ceremonies for the North Star Underground Railroad Museum. The museum is housed in the Town of Chesterfield Heritage Center adjacent to Ausable Chasm at 1131 Mace Chasm Road. It will open to the public on Saturday, May 21st. The museum's stated purpose is to promote the research, preservation, interpretation and promotion of the Champlain Line of the Underground Railroad.
The North Country Underground Railroad Historical Association (NCUGRHA) has led the effort to establish the museum. The Association will manage both the museum and the Heritage Center from offices on the building's second floor.  The museum's opening is the result of years of cooperation between NCUGRHA under the leadership of Don Papson and the Town of Chesterfield under the leadership of Supervisor Gerald Morrow. Volunteers put in hundreds of hours repairing the 128 year-old building which was gifted to the Town of Chesterfield by the AuSable Chasm Corporation. (Click here to see all our Gazette photos. We recommend watching as a slideshow)
See Press Republican story of 051911
Posted: May 14th, 2011 under General News, Northern NY News, Peru/Regional History.

Comments