Forrence Orchards had a successful harvest even after the summer storm damage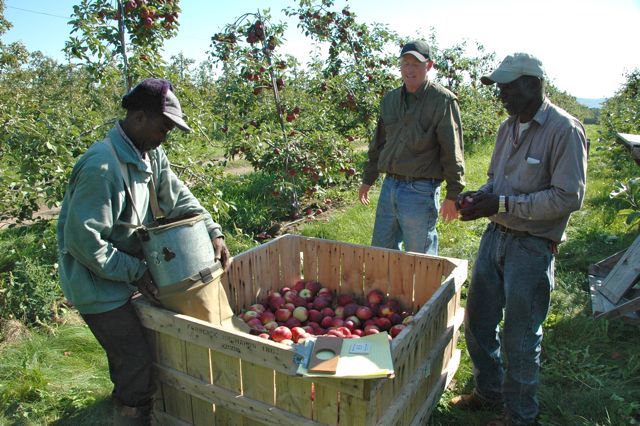 Peru's highways have been very busy during the past several weeks as our orchardists have been harvesting their apple crops. The River Road was particularly busy this past weekend. Forrence Orchards was harvesting Cortland and Gala apples and transporting them to their River Road storage and packing facility.  Seth Forrence said year's first-quality harvest was about 85% to 90% complete as of Saturday.  He hoped it would be 100% complete after about three more days of picking.  Drops or processing apples will be picked up over the next few weeks.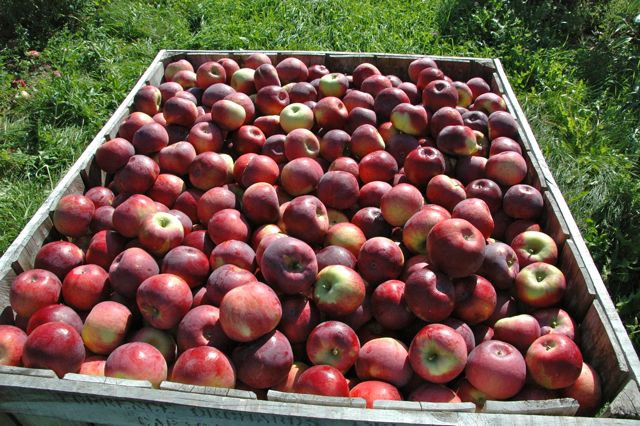 Seth Forrence was much happier Saturday than the last time the Peru Gazette spoke to him on August 30th a short time after Hurricane Irene struck this region. At that time he estimated that the storm's high winds had turned 100,000 bushels of first-quality apples into low-value "drops."  A June hail storm had also caused severe damage in parts of the Forrence Orchard.  Saturday, Forrence said this year's harvest has been very good in spite of the storm damage.  The apples were abundant and the color of the fruit was outstanding. He said Forrence's total harvest should reach between 600,000 and 700,000 bushels or some 25 million pounds. That's 600 to 700 tractor trailer loads of Peru fruit being shipped all along the east coast and overseas.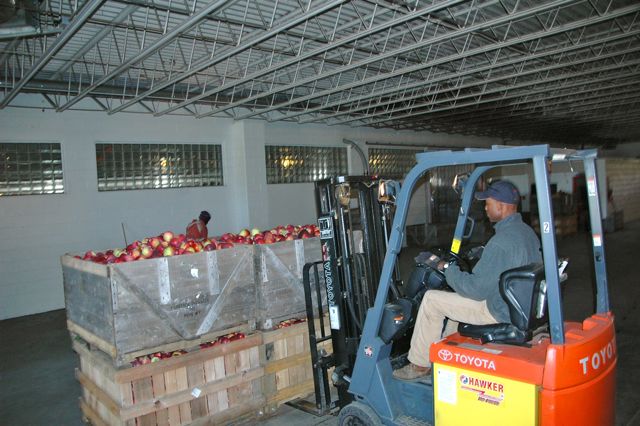 Forrence Orchards employed 187 Jamaican workers this year. The pickers will begin departing for home this week with the majority leaving about November 1st.  About thirty-five men will stay on until the end of the year.
Posted: October 10th, 2011 under Business News, General News, Peru/Regional History.

Comments