Beauty is Springing Forth and There's Much More to Come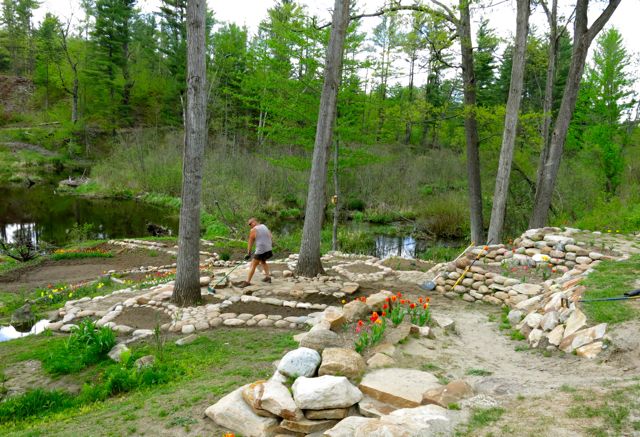 By John T. Ryan
Most local residents know the Harkness to Clintonville Road as a short cut to AuSable Forks and the Adirondack Region. Many people think of it as a lonely highway known for the blueberries on the Clintonville Plains. But for past the few summers, passersby have noticed a thing of beauty about two miles west of the Harkness Methodist Church. Flowers of every sort are rising from a terraced rock garden overlooking a quiet pond. Some people can't believe their eyes and reverse direction. If they do they're likely to find Art Ford, a professional logger from Clintonville.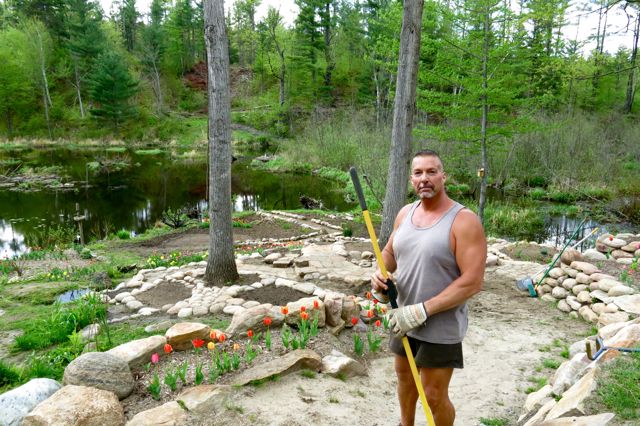 Ford was working in the garden yesterday May 18th.  He explained, "I own the property. About three or four years ago beavers built a large dam here and I had to come in and cut the trees. After I cut the trees it started to be something different." Ford returned again and again after he finished his workday in the woods and on weekends. When people see him working they stop by and others stop when he's not there. Ford says, "I hope people stop by and think about something other than what's going on in the world today." When people ask what he's named this people place he says, "Sometimes I think "Serenity" would be a good name, but I really don't have a name." A Christian cross surrounded by beautiful tulips overlooks the peaceful pond. Ford said he hopes people to take time to think about God when they visit. He remarked, "I say I'm trying to get into heaven on a maintenance visa."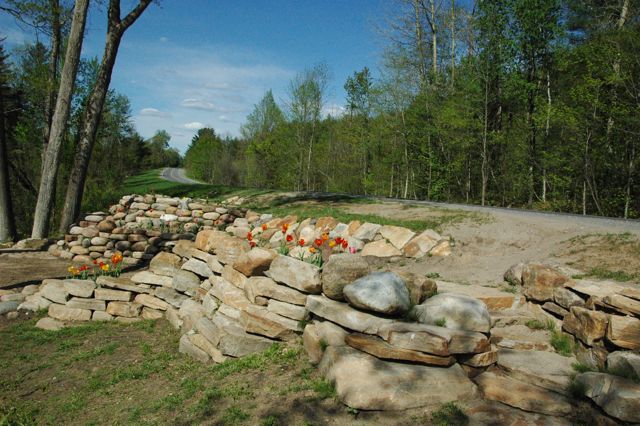 Ford has hauled the hundreds of rocks from Au Sable Forks. Visitors have donated birdhouses and other items. His friend Denise Leiper plants and takes care of the flowers. Tulips and daffodils are in full bloom, but many more varieties will be planted though the summer. Ford remarked, "New people stop by every day. They're very respectful of the property. Sometimes I forget tools here and they're always here when I return."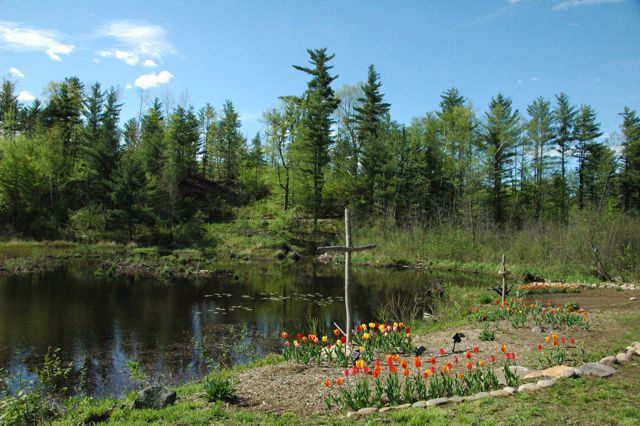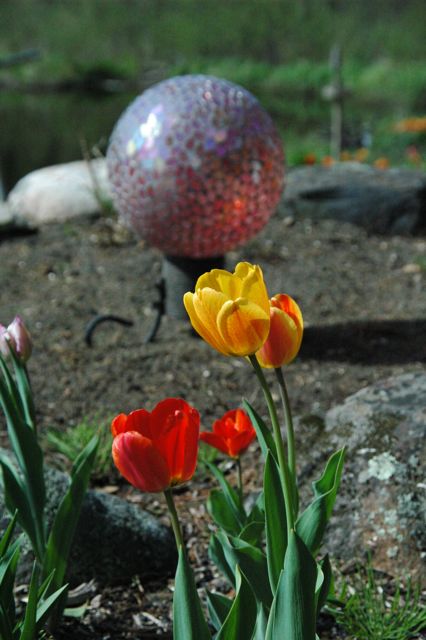 Posted: May 19th, 2014 under Adirondack Region News, Environmental News, General News, Northern NY News, Peru News, Peru/Regional History, Things to do in & near Peru.

Comments