Do You Need Work Done Inside and/or Outside Your Home?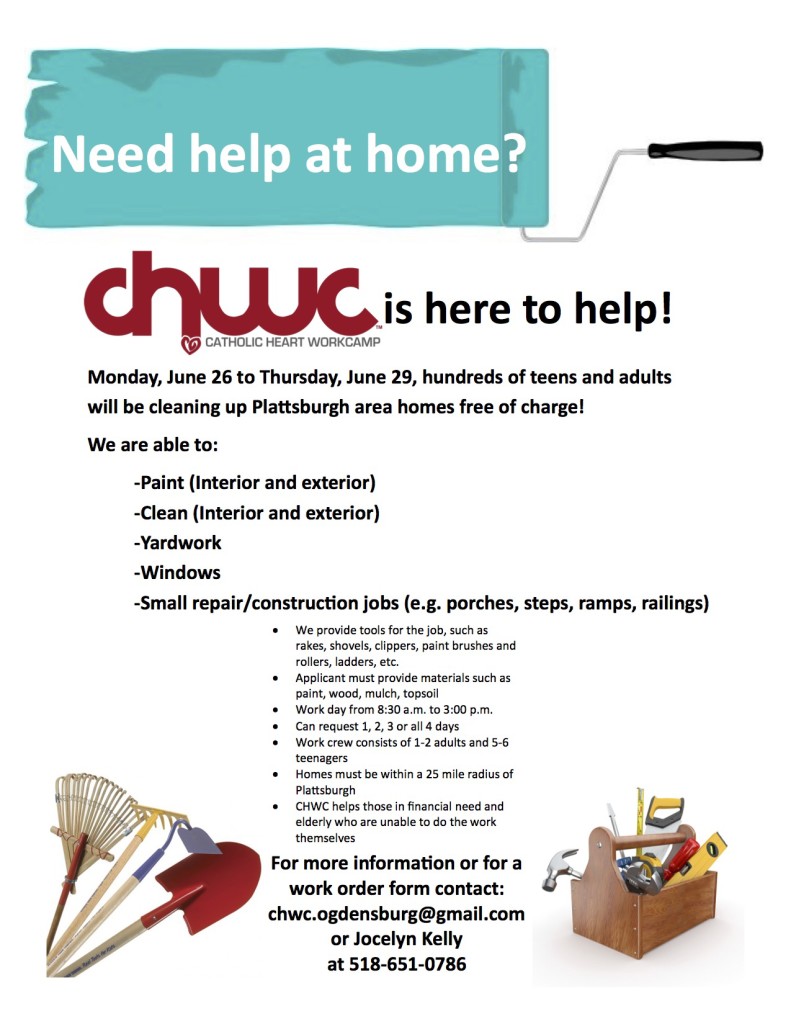 Do You have needed work inside or outside your home? Do you have a neighbor with needed projects. These young people have experience, they're supervised and they're READY to WORK!
Catholic Heart Workcamp 
http://heartworkcamp.com
 is coming to Plattsburgh, the last week of June.  There will be 300 teens from across the north country as well as from Michigan, Massachusetts, Connecticut, and Pennsylvania who will be doing service work around the Plattsburgh area for 4 full days.
This is what Father Brian Stitt said about CHWC after first experiencing one of their camps in Boston.  "Some people don't think kids are willing to work.  Some people think that teens don't care about their faith.  And some people are sure that kids who work and love their faith don't have any fun.  These people have never seen the youth at Catholic Heart Workcamp."
Posted: May 5th, 2017 under Adirondack Region News, Community Events, General News, Northern NY News, Religious News.