Friends Aid a Friend; More Help is needed (Please Share)
Peru – People driving down Pleasant Street this morning could hardly help but notice several vehicles parked in front of a 54 Pleasant Street home. Members of the Mountain Rider Motorcycle Club of Wilmington were installing a hydraulic lift ramp at Harley Eaton's house. Eaton suffered a broken  femur, shattered pelvis, and vertebrae in an April 10th motorcycle accident in the Town of Au Sable. He was released from the hospital yesterday and today his cycling friends were installing the hydraulic lift.
Club President Art Buesser said Eaton is a custodian at Au Sable Valley Middle School and that his healing and rehabilitation is expected to take several months. His friends have established a GoFindMe page to assist him with his financial struggle. Click here to view the GoFundMe page.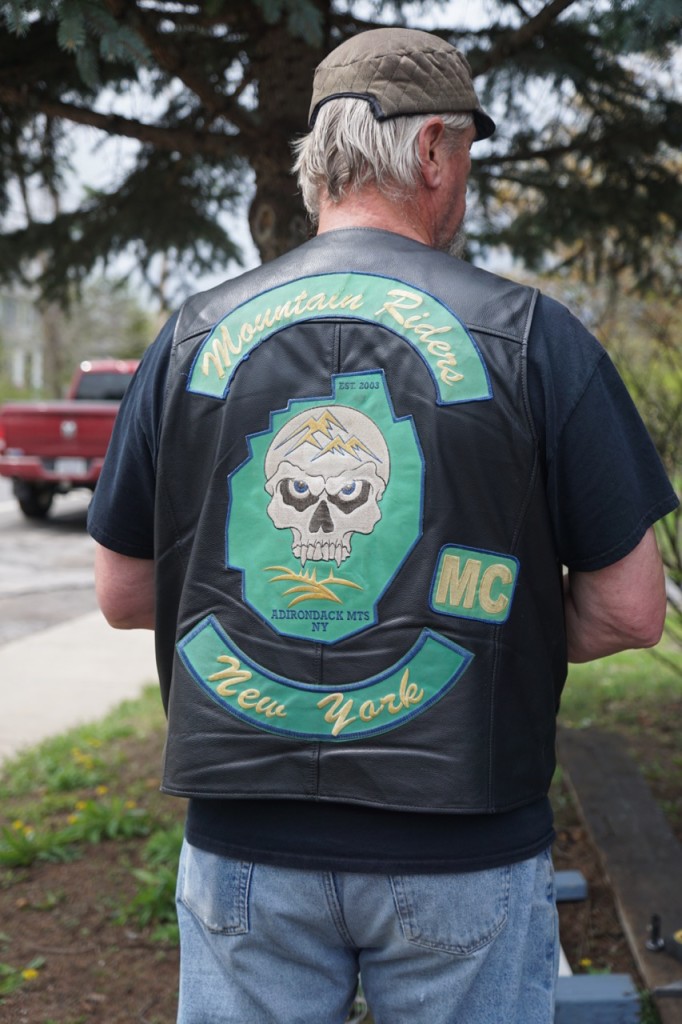 Posted: May 6th, 2017 under Adirondack Region News, Community Events, General News, Peru News.