Credit Union Has Served Peru Since 1963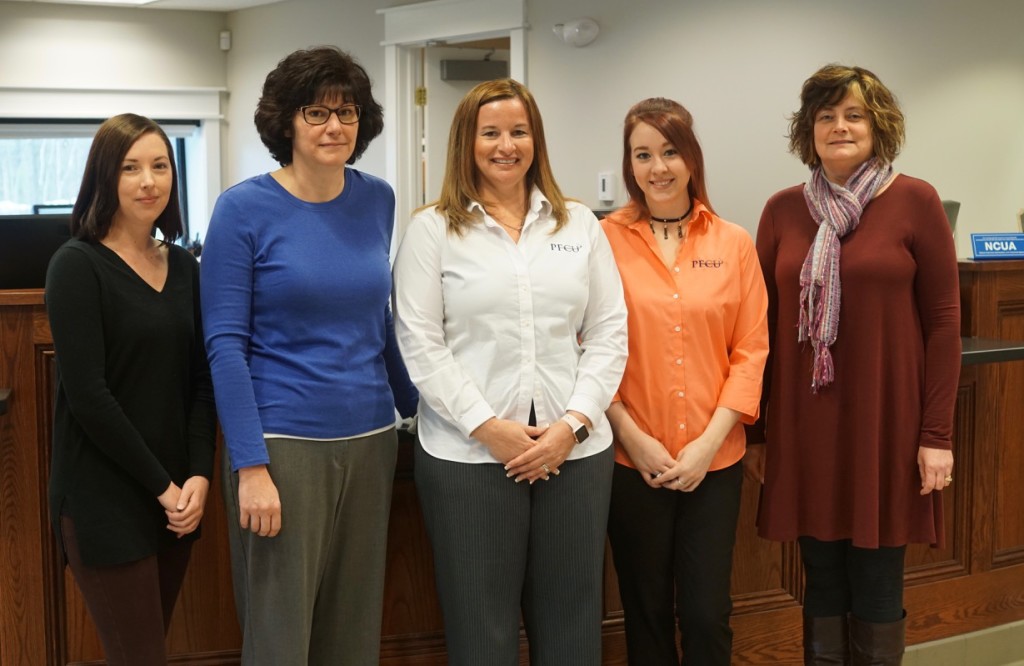 L-R Sarah Sherman, Nicole Prentiss, Manager Maggie Pope, Morgan Kowalowski, Dianne King.
Over the next few weeks the Peru Gazette will be posting photos of people we encounter almost daily – the people who staff our local businesses and institutions. Their gracious smiles, courtesy and professionalism are very important in making Peru a great place to live.
These friendly ladies staff the Peru Federal Credit Union's beautiful new building at 900 Bear Swamp Rd. The credit union serves anyone who lives, works, worships, and volunteers or attends school in Clinton or Essex County.
Hours of Operation: Monday – Friday 9:00 AM – 4:00 PM.
Drive-Thru: Monday – Wednesday 8:00 AM – 4:00 PM
Thursday – Friday 8:00 AM – 5:00 PM.
Phone 643-9915 for information.
Posted: June 11th, 2017 under Adirondack Region News, Business News, Faces of Peru, General News, Northern NY News, Peru News, Peru resident news/accomplishments, Peru/Regional History.