Serving Us All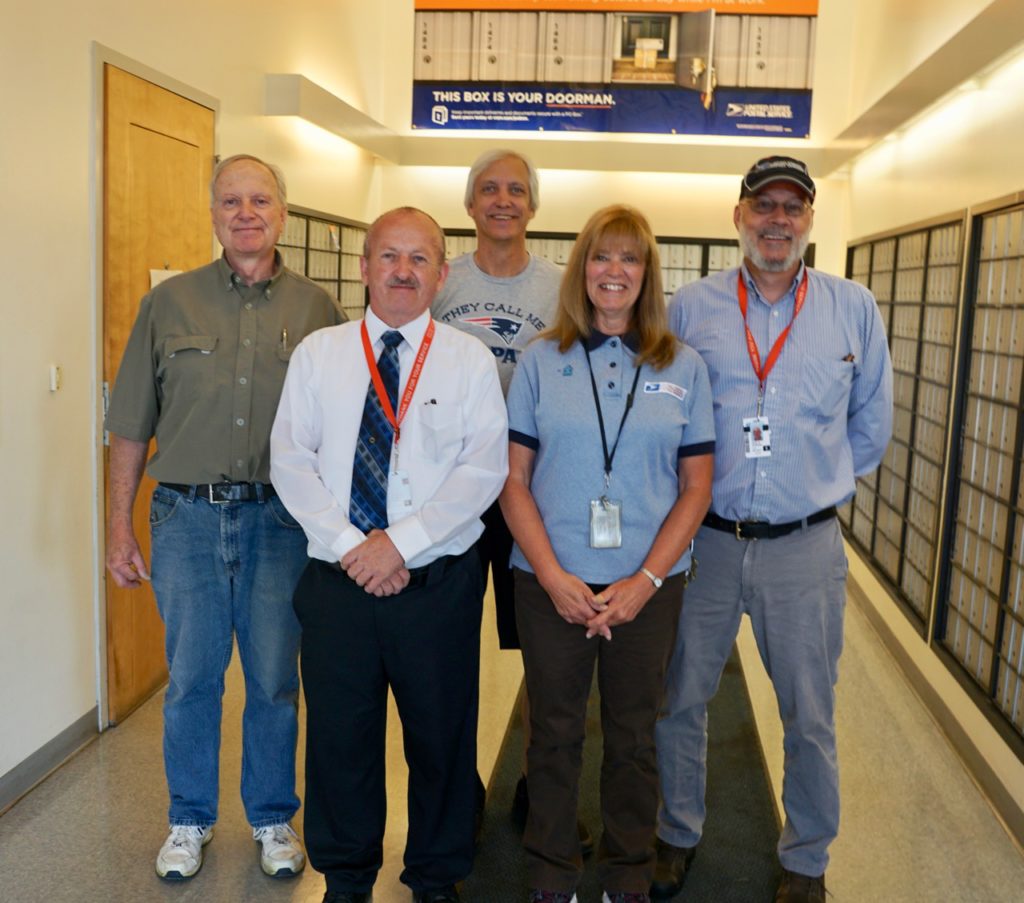 Peru's U.S. Postal Service staff is #14 in the Peru Gazette photo series featuring people who make Peru a wonderful place to live. Along with providing extremely courteous window service, Peru's personnel deliver approximately 3,000 letters and 300 packages to our 2,700 households and businesses daily. Our post office has been located at 1042 Bear Swamp Rd. since 1995.
L-R Custodian Herrick Cross, Postmaster Robert Larson, Rural Carrier Leo Mockus, Clerks Denise Durgan and Dale Clemons.
Not pictured: Rural Carrier Barry Banker, Rural Carrier Assistants Oscar Flores and Cassandre Rabideau and Highway Contract Driver Daniel Wright.
Posted: September 3rd, 2017 under Faces of Peru, General News, Peru News, Peru resident news/accomplishments, Peru/Regional History.