The Northern Orchard Team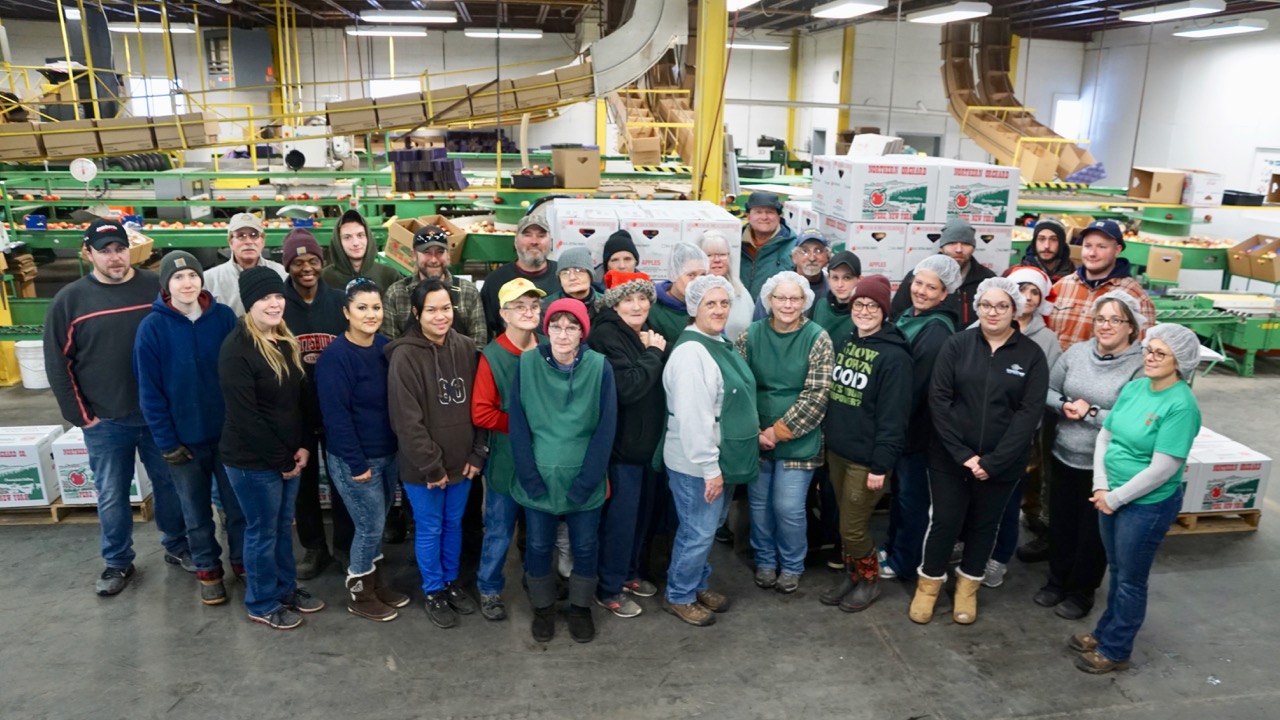 Back Row: Wayne Rabideau, Jim LaMont, Josh Irwin, Rick Hemingway, Sheila Ford, Cindi Mulbury, Al Mulbury, Butch Bell, Jesse Winch, Vinnie Mangieri, Jesse Mulbury. Middle Row: Sam Church, Yaovi Brown, John Hockenberger, Anna McKee, Charlene Ewald, Nichole Schultz, Julianne Hemingway, Deb Duval, Loretta LaPorte. Front Row: Melissa Rabideau, Christina Gallarza, Kayklem Spooner, Deb Bola, Terri Noe, Robin Fletcher, Patti Bombard, Lynn DeLong, Jenna Mulbury, Cheyenne LaClair, Marie Trombley. Missing: Duane Cumber, Jason Barrett, Patrick Pascoe, Shawn Lapham, Colin Lamica, Coleman Lewis, Madeline Finnegan, Mallory Finnegan, Aaron Bell.
The Northern Orchard staff is #28 in our Peru Gazette photo series featuring people who make Peru a wonderful place to live. Most people have stopped at the Orchard's 470 Union Road Farm Stand. That's closed this time of year, but if you stop at 537 Union Rd. and drive 1/2 mile through the orchard you'll find these people hard at work either in the packing house or in the surrounding orchard. Apples, firewood and delicious honey are available all winter long at the packing house.
Posted: January 7th, 2018 under Adirondack Region News, Agricultural News, Business News, Faces of Peru, General News, Northern NY News, Peru News, Peru resident news/accomplishments, Peru/Regional History.

Write a comment